Rose and Rosie To Tour The United Kingdom In April!
Rose (@RoseEllenDix) and Rosie (@RoxeteraRibbons) have revealed #Exposed Tour! They're touring 6 UK cities in April 2017!
It was released on Twitter this morning that the couple will be visiting Cardiff, Dublin, Salford, Glasgow, Birmingham and London.
The tour is going to be so much fun! They're going to be chatting away, having Q&A's and you also get to meet them! Seeing the two beautiful girls in a raw and stripped back environment is the perfect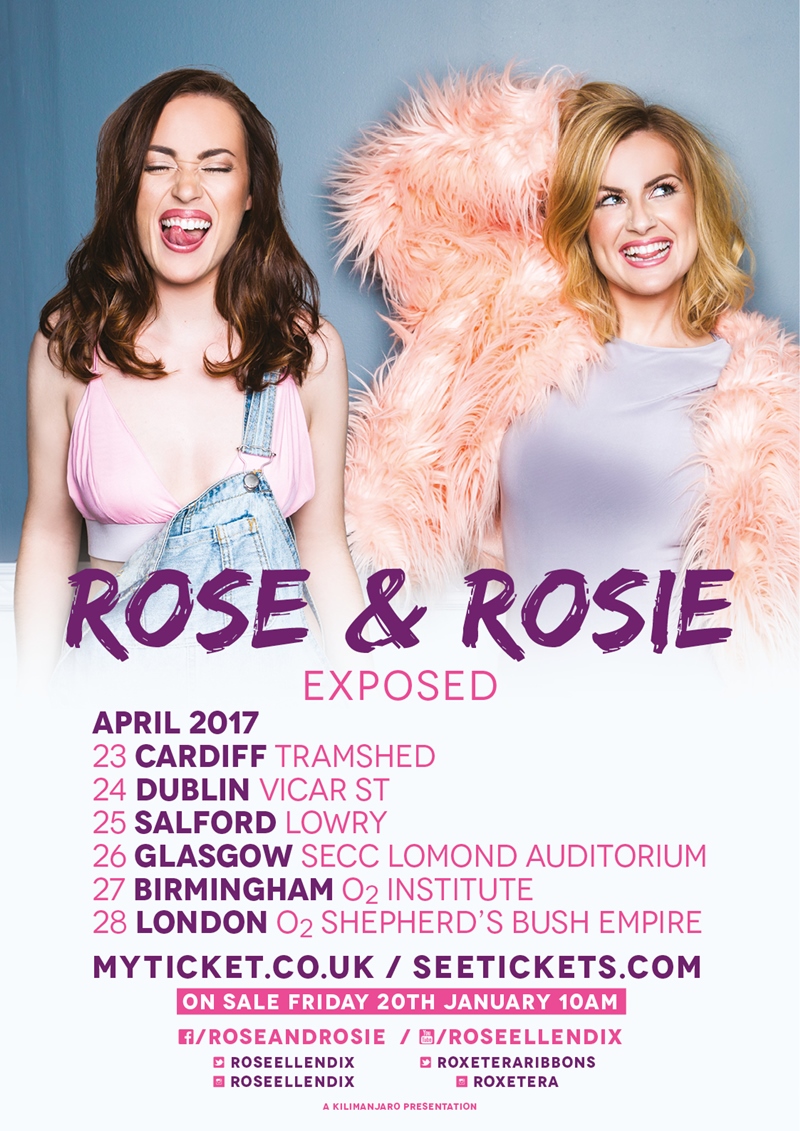 combination, were fans can surely connect with their favourite female duo!
The tickets go on sale on MyTicket.co.uk on Friday (20th Jan), at 10am. So get your alarms set and bank cards ready, as there's sure to be a fight for tickets!
We're excited to see what goes down in the tour, so good luck everyone attempting to buy a ticket this Friday!
Comments
comments