Will 2017 See The End Of PointlessBlog?
It's been a long while since we heard "What's up guys?" and admired the cheesy smile from PointlessBlog.
The last main channel video uploaded by Alfie (that was actually interesting), was in August 2016. Ever since then he's uploaded unoriginal content, until any content ceased in November. *He did randomly upload one three weeks ago in December, bravo to him*
Even though main channel videos cut out, he decided to still carry on with his vlogging channel, PointlessBlogVlogs. But apart from the odd time when something in his day is interesting, like the Christmas content, he's decided to go through a phase of 'DIY videos'. Now, the only reason his videos were interesting to start with was when they featured Zoe, Poppy, Sean and Joe. But at the best of times, everyone was busy and he is left to give us close ups of Nala…
So, the DIY videos started back in March, March 12th to be precise: when he created the video 'Baking Mini Cookies!' on his vlog channel. At this time he was still uploading on his main channel. All was fun and games and he got compliments about the video, but he took it a little too far. Since March there's been 11 'DIY' videos (if you can even call them that). Twitter has been going crazy with whether they're actually 'DIY' videos, when he does simple things like pour chocolate into moulds, or make cake pops… He doesn't even make the cake mix himself!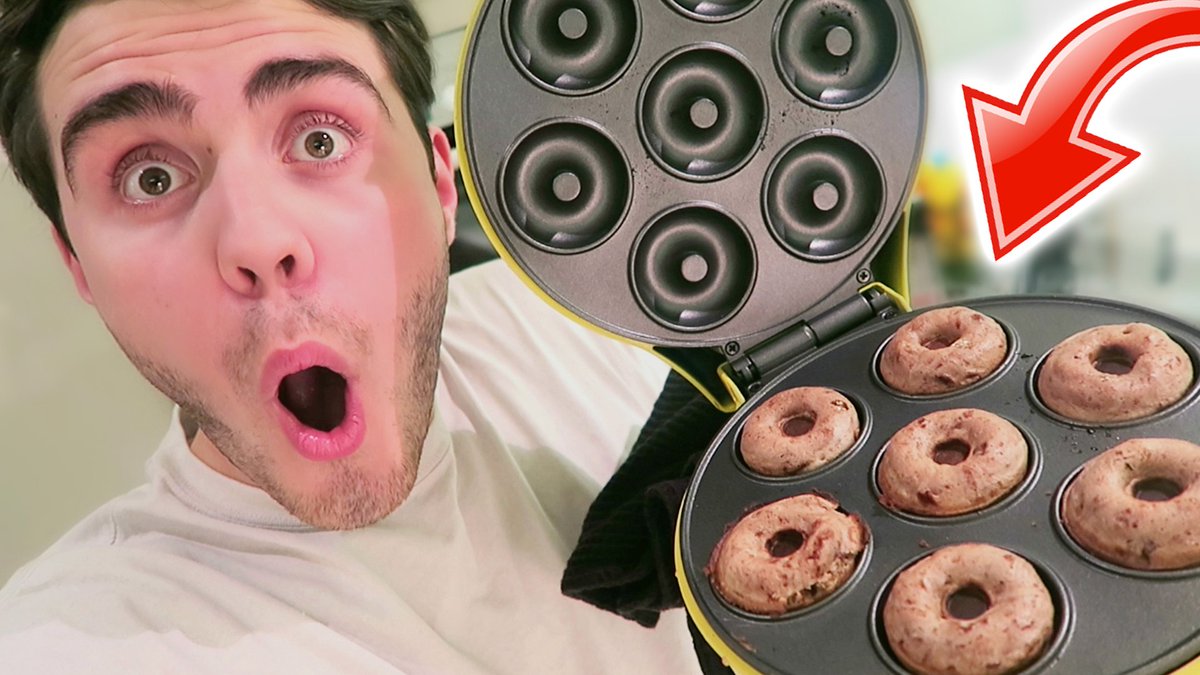 He's also completed many challenges on his Vlogging channel. They're great to fill the gap if you've ran out of inspiration, every youtuber goes through that phase! But at least upload them on your main channel, explain where you've disappeared to, and use your vlog channel for daily vlogs – not how to make mini donuts. Besides, he has 5 million subscribers on his main channel compared to 3 million on his vlogging channel. If he uploaded them to that channel, it means more views and more money. Common sense really.
Do you remember months ago when Alfie bought that huge loft/office space? Yeah we do too! It was so fun watching him design it all, kit it all out with the latest tech and cool gadgets – which we never actually got to see any videos on?
He kitted the office out with lots of furniture and even got one of the Zalfie management her own little desk area. Is it even used anymore? It's been forever since we seen that space.
He even promised gaming videos! We were told that him and Zoe had filmed Sims 4 videos ready to go up – that was in summer last year, we are still waiting for them. His gaming channel disappeared, even though he bought the latest gear and games for it. What was even the point?
Even his most dedicated supporters are becoming uninterested in his content. 'The Chumpies' on Twitter since say that they watch his videos – in the hope that it's original and more 'Alfie'. Even they have took to Twitter to complain about the content.
Alfie still continues to bring out merchandise. He slyly adds it into his videos by wearing his items, then shortly after releases a new range. The latest lot of items was only brought out a couple of weeks ago – but with no surprise, there was no way as much emphasis on the release compared to what there used to be. There used to be big countdowns, giveaways and people adding reminders on phones. Now it's a simple case of "oh, Alfie has brought out some more t-shirts." There's nothing really original about the merch he is releasing and is basically just a little extra income.
He did bring out a 2016 advent calendar for Christmas. Although he had seemed to have let the quality of his products slip. There was numerous complains online about how people were receiving the calendars that didn't even have all of the chocolates in, or when people were opening the doors for advent, their chocolate wasn't there because it had slipped down and many chocolates had just piled at the bottom of the box.
Don't take our word for it, looking into the numbers on both Alfie's vlog and gaming channel it shows they are both losing interest. While Alfie's vlogging channel (PointlessBlogVlogs) is sitting as the 466th most subscribed YouTube channel. The stats below are his total views for the last 30 days, they're down 17.9% which equates to around 3,812,324 in lost views this month compared to last. It isn't just his vlog channel either. His abandoned gaming channel also is down 16% on views in the last 30 days and more notably his gaming channel has only gained just over 4,000 subscribers this month, down 60% on last month!
Do you think PointlessBlog is a dying channel? With hundreds of people joining YouTube a day, there's no doubt about it that there's some amazing content out there, that is interesting and appeals to their audience. We're not sure that DIY milkshakes is the way to reach out to your fans.
Alfie we ain't no haters and we know everyone's creativity takes different routes but we miss the fun you! Please come back soon!
Comments
comments